Kiyosato English Page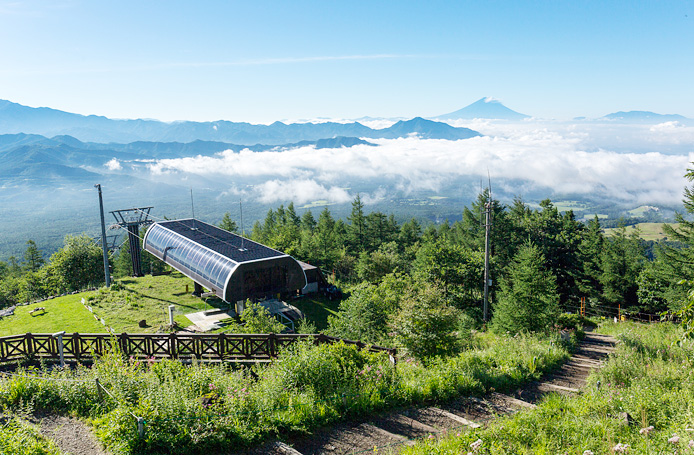 "Sun Meadows Kiyosato" is located in Yamanashi Prefecture.
Just 2 hours from the center of Tokyo, you will be greeted by fresh air and
the vast panorama of Southern Alps and Mt. Fuji.
After enjoying sky hike on the panorama lift,
relax on the outdoor sofa in Kiyosato Terrace.
At Kiyosato Café with great view,
be sure to try pancake with fresh fruits, our signature menu.
At the restaurant at the foot "Sundance",
We provide "Natural Buffet" with local fresh vegetables.
Kiyosato Terrace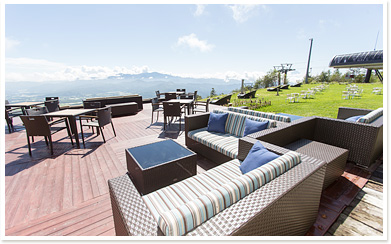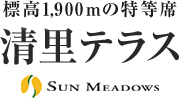 Kiyosato Terrace
From the peak altitude of 1,900m, you can get a panoramic view of Kiyosato highland. You will also see Mt. Fuji and the Southern Alps mountains.

Sky Hike Lifts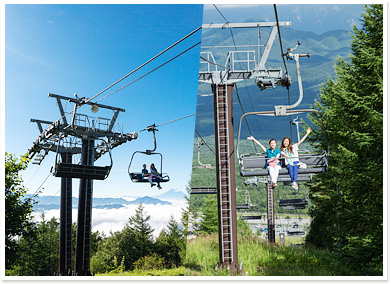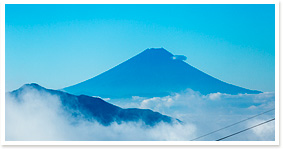 Panorama Lift
This lift connects from the center house in the foot to the peak where Kiyosato terrace is located. The total length is 1100m, and the altitude difference is around 330m. The higher you go, the fresher the air becomes!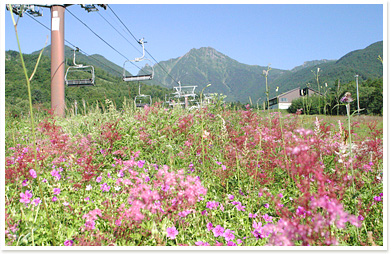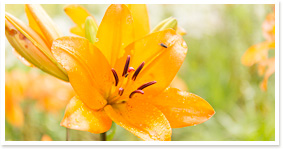 Flower Lift
This 520m length lift connects Kiyosato café and the foot. You can see the carpet of flowers at the ground.
Foods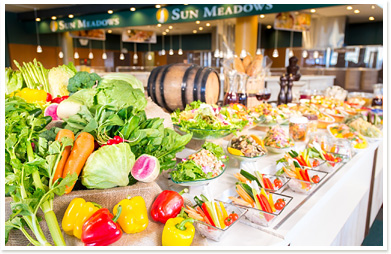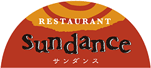 Natural Buffet
Natural, healthy and delicious.
Feast on locally grown vegetables with our various original buffet menus!
Don't miss the sweets and drinks.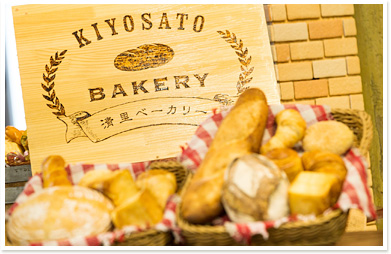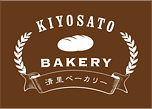 Kiyosato Bakery
Our home-made breads are baked at the highland at an altitude of 1,600m.
We offer morning set with salad and coffee, various drinks and snacks.
Also take out is available.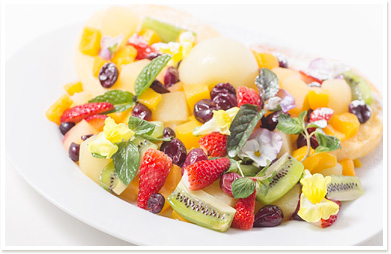 Kiyosato Café
Just next to the upper exit of the Flower Lift, you'll find this chalet style restaurant.
Be sure to try our signature menu "Fruits Pancake" in the fresh air of 1,700m high altitude sky hill.
We also serve sandwiches, cakes of the season, herb teas, and more.
Shopping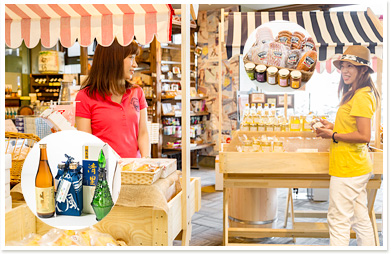 Kiyosato Marche
Come to this cozy Marche to get souvenirs of Kiyosato! You'll find jams and sweets from Yamanashi's local ingredients, Japanese-sake and wines, handcrafts and outdoor goods.
Seasonal Events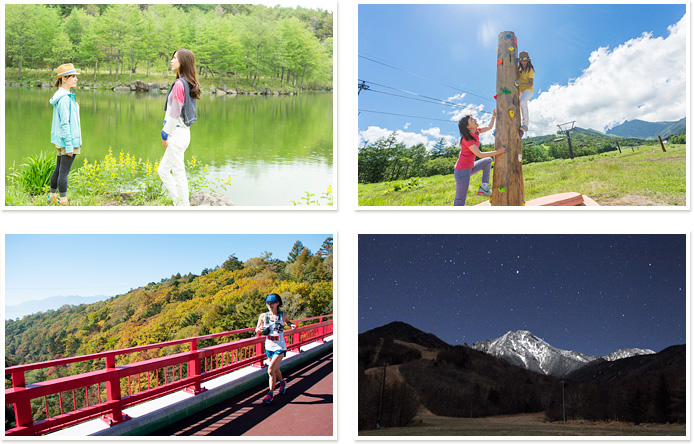 You can find various flowers like lilies and trilliums, etc. depending on the season.
At the walking route, you can enjoy the beautiful tender green in early summer.
In October, we hold the "Yatsugatake Trail Running Festival".
Starry sky watching event "Star Watching" is also held during limited time.
Tourism Information around Kiyosato
Sun Meadows Kiyosato is located near Kiyosato station of JR Koumi line,
easily accessible from Tokyo by train and car.
"Seisen-Ryo"
Located in the sky hill of Kiyosato, this lodge provides a quiet stay.
Cozy rooms, meals of local vegetables and spa which are a perfect choice for your restful holiday.
"Kiyosato Moeginomura"
In the forest of Kiyosato, this small village holds lovely gift shops and restaurants in north European style. Try original craft beer "Yatsugatake Beer" and local foods.